ALTRIVE® DEER STUD (ELITE STAG) :
ALTRIVE 188-12
Altrive® 188-12 is a 2-time champion at the NZ Annual National Velvet & Trophy Antler Competition, being the winner in the Three Year Red Section and the Four Year Red Section in 2015 and 2016 respectively. It is also the 2nd runner-up in the Five Year Red Section in 2017.
Altrive® 188-12 is an excellent testimonial to the success of their breeding programme and the superiority of their velvet.
Altrive® 188-12's father, Everest, has a stunning record of producing 4 champion stags, including Altrive 22-14, the 2017 champion of the Three Year Red Section & the winner of the People's Choice award.
While its mother is a descendent of Zama, a 3-time title winning national champion.
Lineage superiority is the advantage of Altrive!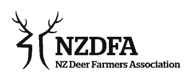 NATIONAL AWARDS :
Altrive® 188-12
| YEAR | PLACE | STAG NAME | AWARD SECTION |
| --- | --- | --- | --- |
| 2015 | 1st | Altrive® 188-12 | Three Year Red Section |
| 2016 | 1st | Altrive® 188-12 | Four Year Red Section |
| 2017 | 3rd | Altrive® 188-12 | Five Year Red Section |
THE LINEAGE FOR ALTRIVE® 188-12 :
PHOTOS OF ALTRIVE® 188-12 TAKEN IN LATE NOVEMBER 2017 (~1 week before the velvet was cut for the 2017 Competition!) :