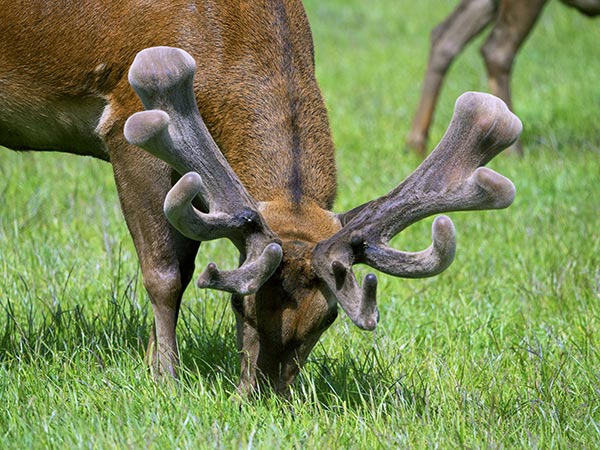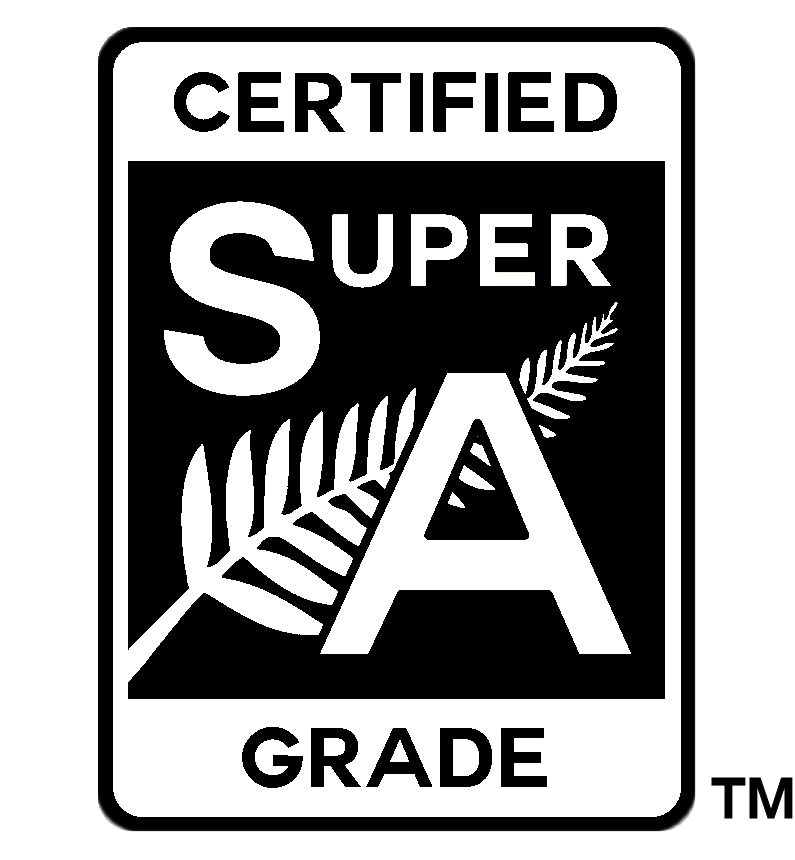 'SUPER A' GRADE DEER VELVET
The official Velvet Grading Guideline in New Zealand is established by New Zealand Deer Industry. Super A (SA) is the biggest grade of red deer velvet which the minimum weight is 2 kg and the overall length is between 45-55cm.
SA grade is the premium 1st-cut velvet harvested each velvet season.
Altrive® SA grade velvet is harvested at ~65 days after it has developed a highly bio-active Big-Bulb (big tip & upper), thereby maximising nutrients while remaining non-calcified (low in ash content).
Only approximately 15 out of around 2000 deer farms in New Zealand have superior stags and the favourable environment to produce a sizeable quantity of Big-Bulb SA velvet. Unfortunately for consumers almost all of these ~15 NZ farms currently forego harvesting Big-Bulb SA grade deer velvet. Instead they opt to harvest a smaller 1st-cut SA or A grade velvet & then grow an additional 2nd-cut regrowth velvet.
This makes Altrive® Big-Bulb SA deer velvet very unique & precious!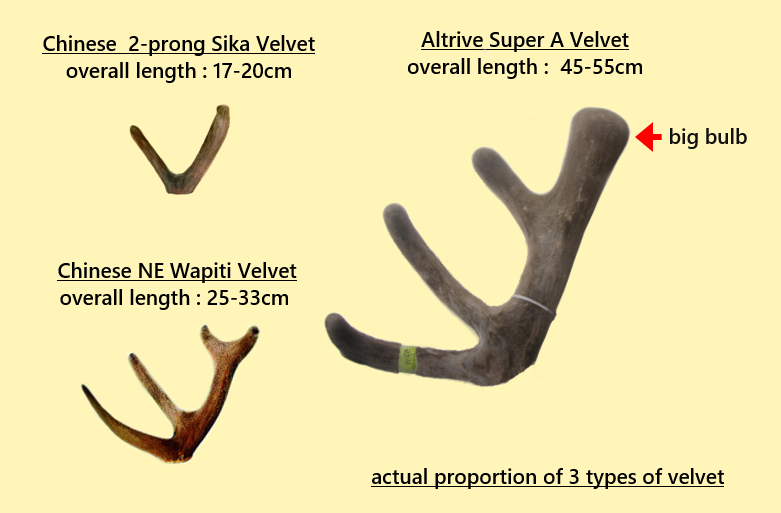 ALTRIVE® SUPER A 'BIG-BULB' VELVET
Altrive® Super A Big-Bulb velvet is graded and certified by a qualified professional grader.
The Big-Bulb shape & wide circumference of SA grade velvet delivers a higher ratio of bio-active inner velvet vs its semi-calcified surface.
NutritiveZ™ Super A Deer Velvet Capsules using Altrive® deer velvet are certified by an independent ISO 17025 lab to contain >57% Amino Acids & <32% Ash.
Deer Velvet Standard
Amino
Acids

1

Moisture
Ash Content
New Zealand - Altrive 'Big Bulb' Deer Velvet Standard
> 57%
< 6%
< 32%
Jilin Province, China - Sika Velvet Provincial Standard
-
≤ 16%
≤ 45%
Hong Kong Chinese Materia Medica Standards – Sika Velvet
-
≤ 14%
≤ 37%
Chinese Materia Medica Grand Dictionary (China) - Sika Velvet
Max. 50.13%
-
-
1 Total Amino Acids (DM = Dry Matter)
DO YOU KNOW?
Low ash content means high velvet quality - low calcification level, more bioactive & potent.
The % of amino acids in Altrive® 'Big-Bulb' red deer velvet is higher than that of the best sika deer velvet in China.
NutritiveZ™ is the ONLY BRAND that warrants the amino acids % and ash % in the deer velvet used in capsules!